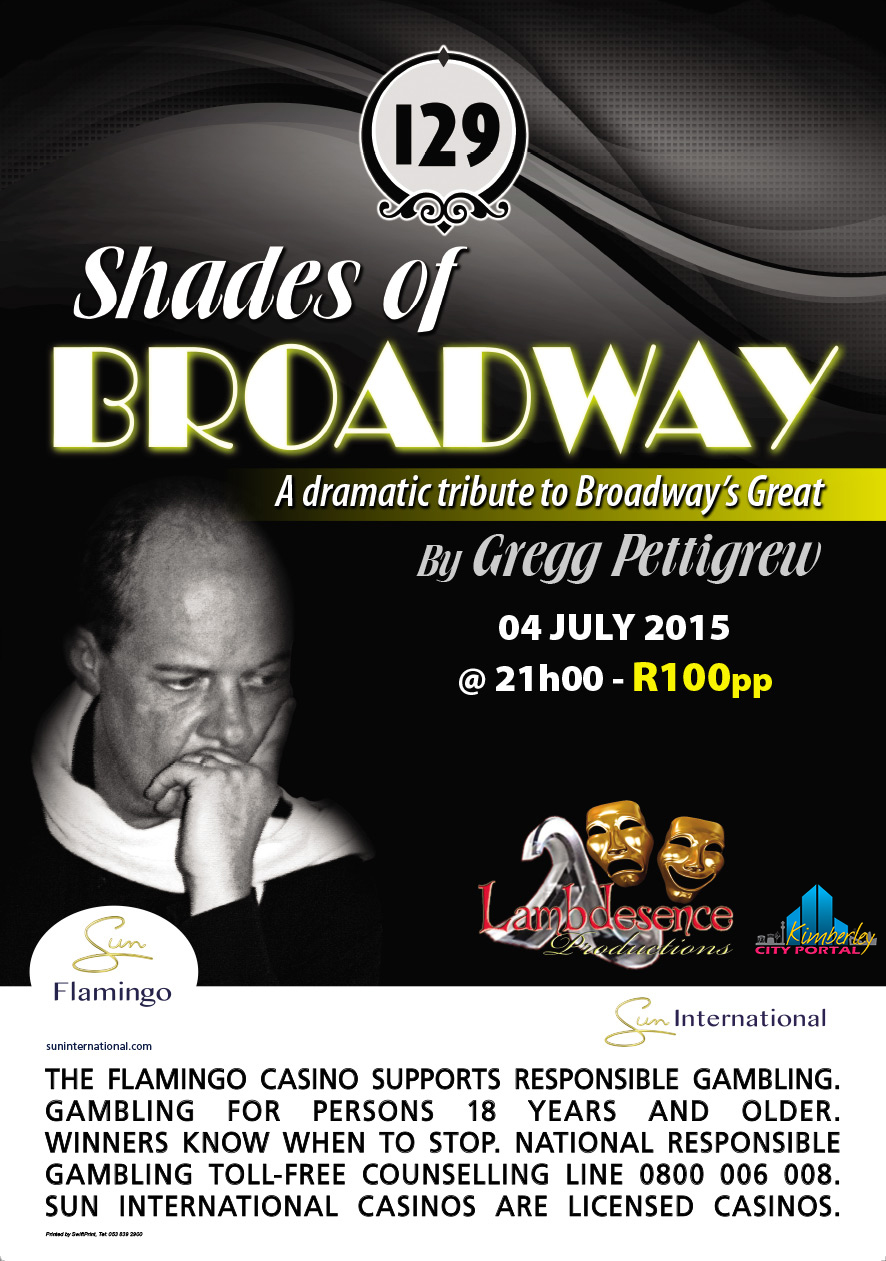 Shades of Broadway
A Dramatic Tribute to Broadway's Great
by Gregg Pettigrew
Date: 04 July 2015
Time: 21h00
Entrance: R100pp
Gregg Pettigrew pays tribute to Broadway legends
In what promises to be one of the highlights of the July entertainment calendar, Veteran entertainer, Gregg Pettigrew pays tribute the music of Broadway's legends in a dramatic tribute show, Shades of Broadway, at Flamingo Casino's Bar 129 this Saturday, 4 July 2015.
An accomplished performer, Pettigrew has performed lead roles in some of the largest musicals around the world, ranging from Rodgers and Hamerstien and productions by Andrew Lloyd Webber to the more technical Jacques Brel. His exceptional talent has seen him receive numerous performance awards but he remains true to his roots. At home in South Africa, he has also worked on television and radio. His rich velvet voice has been heard on the sport commentary airwaves and he has anchored radio spots both in South Africa and internationally.
Don't miss him as he performs songs by some of the most memorable Broadway shows. Tickets to his show this weekend cost R100 per person and can be bought at the Cash Desk.
The Flamingo Casino supports responsible gambling. Gambling for persons 18 years and older. Winners know when to stop. National Responsible Gambling Toll-Free Counselling Line 0800 006 008. Sun International Casinos are licensed casinos.
The post Shades of Broadway – Bar 129 appeared first on Kimberley City Portal.