May 18, 2015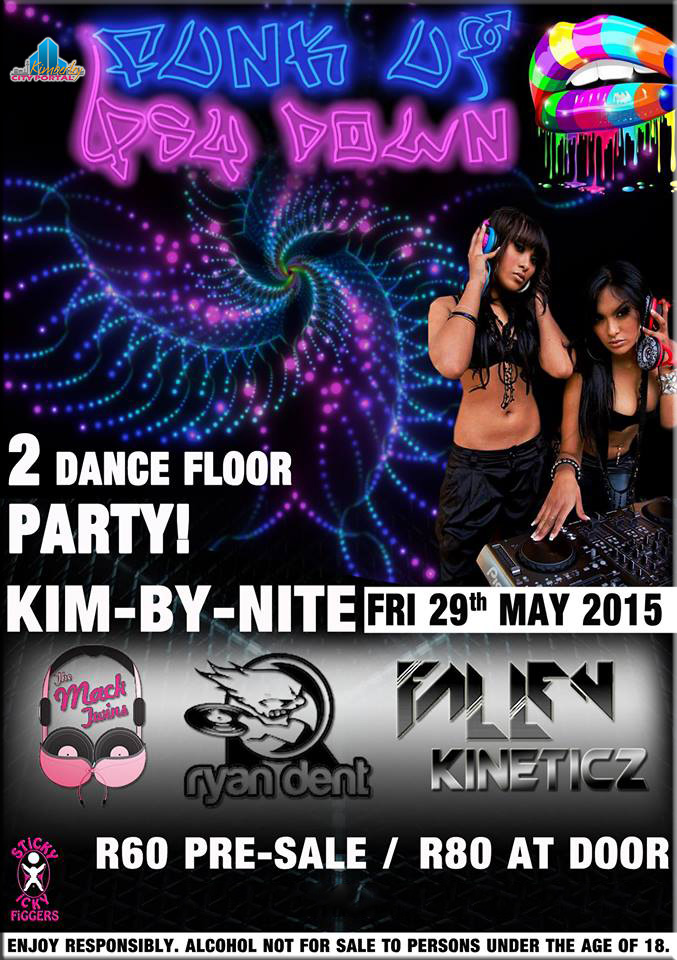 Funk Up Psy Down
2 Dance Floor Party!
Kim-by-Nite
Friday 29th 2015
R60 pre-sale / R80 at door
Come join us for what promises to be the sickest party to hit Kimberley this year!
We have the one, the only, THE DENTIST, MR RYAN DENT in the house!!!!
For the first time ever, we'll be splitting Kim-By-Nite up into TWO DANCE FLOORS with awesome different music genres!
Enjoy Responsibly. Alcohol not for sale to persons under the age of 18.
The post Funk Up Psy Down Party – Kim by Nite appeared first on Kimberley City Portal.